Products & Services

Take some time to go through our comprehensive list and if you need something that is not listed, please call to and we will get it for you!
Servicing and Repair of all vehicles

Servicing packages from S$120 onwards
Full range of Bizol lubricants
In-house formulated gear oil for LSDs and ATBs differentials.
Major servicings
Accident repairs
We use genuine manufacturer parts for all repairs

Golden Eagle Mfg Products

Full range of Golden Eagle products and engine parts
Intake manifolds and fuel rails for Honda B/D/K/H series engines
Engine oil caps, dipsticks and other accessories
Cash and carry purchases are welcome!
Check out the full range of products at www.goldeneaglemfg.com

K-Tuned Products
Engine Upgrades/Blueprinting/Overhaul

Engine builds/overhaul
Engine head porting
Engine blueprinting and balancing
Machining work
Swaps
Race engine builds for drag/circuit usage
B20/K24 builds starting from S$3000, please call to enquire!

Gear Box & Driveline Upgrades/Rebuild

Close-ratio gear sets

and

final drives

available for most Honda models and other Japanese cars, please call to enquire.
Helical and metal LSDs
Lightweight flywheel
Magnetic drain nuts for engine oil pan and gearbox
Various brands of clutch (comfort-based vs. performance-oriented)

ECU (Stand-Alone & Piggyback) Installation & Tuning

Hondata (S300, K-Pro, Flashpro)
Authorised dealer for
E-Manage Ultimate
AEM FIC
Apexi AFC Neo
Reflash of stock ECU (Please enquire for applications)
All ECU solutions includes installation and tuning
Defi Gauges, Boost Controllers, Apexi RSM, turbo timers
Installation and tuning of stand-alone/piggyback ECUs.
Installation of gauges, turbo-timers, boost controllers and other electronic devices
Road-tune + Dyno-tune + More road-tuning!

Customized air intake systems

Open pod system
Custom fabrication
Modification of stock airbox (eg. Suzuki Swift, Civic Type-R)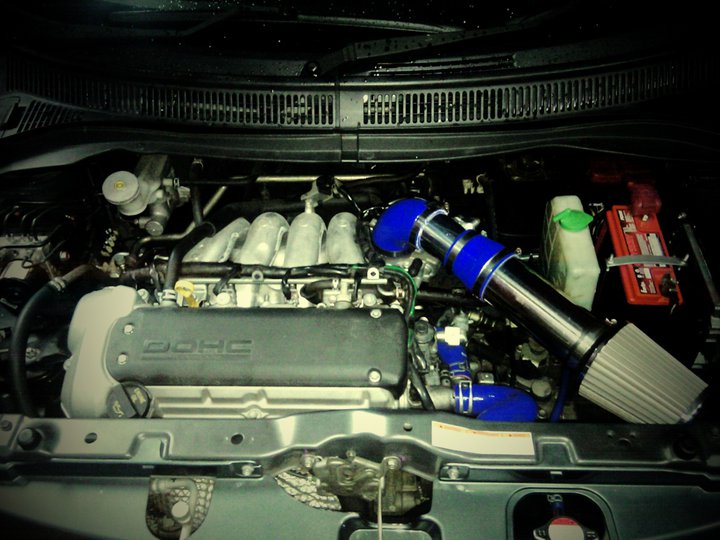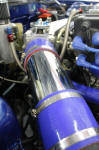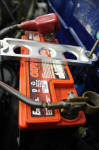 Customized exhaust systems

Custom fabrication
Mandrel-bent
Lightweight
Low sound volume while maintaining high exhaust flow rate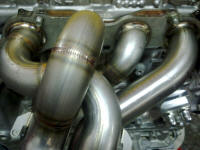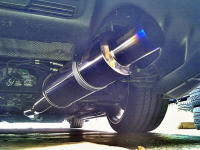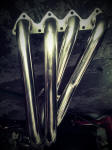 High-temperature brake pads

Starting from $120
Suitable for circuit usage
Available for most Japanese, Korean and Continental vehicles
Also available for Brembo/SPOON calipers
Brake system upgrades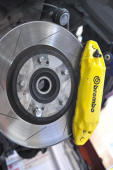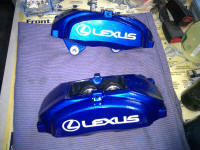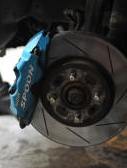 Car Suspension / Camber / Alignment setup

Full range of D2 suspension products
Installation of coilovers and camber kits

Suspension tuning

(ride height, spring reload, damping, camber, toe etc.)
Option of customised spring rates during purchase of D2 coilovers

Exclusive

dealer for D2 suspension for Honda FD2R and FN2R
Fabrication of wheel spacers
Installation of extended wheel studs
D2 coilovers starting from S$1300. Call to enquire for applications!

Car Chassis Strengthening / Lightening

Spot-welding of chassis
Removal of interior panels
Tar/sound-proofing removal
Full chassis rebuild (straightening, spot welding, paintjob)
Some of the brands of products that we carry. If you do not see what you want, please contact us and we will get it for you!